In Memory
Barbara Frank (Mitchell)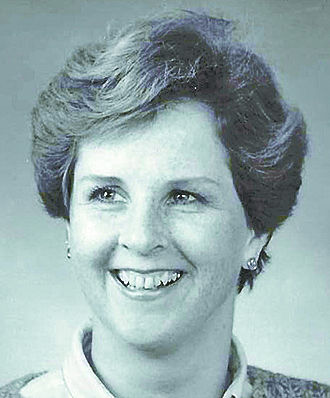 Barbara L. Mitchell (Frank) died on Wednesday, April 8, 2015 due to complications from lung cancer at the University of Minnesota Medical Center, surrounded by her immediate family. She was 71 years old.
She was born Feb. 29, 1944 in New Ulm to Walter and Lucinda Frank. She was united in marriage to Robert Mitchell in 1974 and they would have celebrated 41 years of marriage.
She earned a degree in nursing in 1984 and worked as an RN at Fairview Milaca and Princeton for 12 years. She decided to use her RN skills to help people in Third World countries receive medical care and spread the message about Jesus.
Later, she decided to dedicate her life to full-time mission work and started up her own nonprofit organization, Mitchell Ministries. This organization shipped medical supplies overseas to countries such as the Philippines, Guatemala and Kenya.
The ministry also built churches, schools, orphanages, dug wells and set up well care clinics in various countries. Her work through Mitchell Ministries spread across four continents and multiple countries. The lives she touched are countless and her influence continues to be felt by people she helped and mentored.
Her family would like to thank the medical team at the U of M for the wonderful level of care, attention and support during her final days.
She was preceded in death by her parents and son Jimmy (age 5).
She is survived by husband, Robert; daughters, Dee (Robert) Kulhanek, Jyotti (Frank) Thueringer, Pasang (Dylan) Mitchell; sisters, Marianna (Joseph) Roiger and Suzanne (Don) Renwick and six grandchildren.
A memorial will take place on Sunday April 26, 2015 at 3 p.m. at Living Hope Assembly of God Church in Mora with a reception to follow in the fellowship hall. All are welcome to attend and celebrate her life.
In lieu of flowers, send donations to Sow the Seed-India; 315 Riverside; Mora MN 55051. Condolences can be sent to Robert Mitchell Family; 315 Riverside; Mora, MN 55051 or posted at www.aifuneralhome.com.