In Memory
Andrea Brown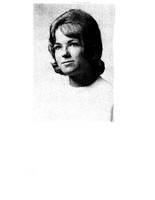 Andrea Brown Smith
Memorial services will be held Saturday for Andrea Joyce Smith. 35.
A native of Minnesota moved to California 16 years ago and lived in Santa Cruz County for the past eight years.
She was a member of the League of Women Voters.
Survivors include her husband. Jonathan; a son. Brenton Smith; and her parents. Gerard and Sophie Brown.
Memorial services will be held at Whites Chapel. 138 Walnut Ave., Saturday at l pm.
Private interment will be at the IOOF Cemetery in Boulder Creek.