In Memory
Kathleen Perlich (Shorb)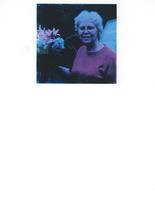 Obituary for Kathleen Marie Perlich Shorb
A Funeral Mass for Kathleen Marie Perlich Shorb of Mountain Home, Arkansas, will be 10:00 am, Thursday, April 26, 2018, at St. Peter The Fisherman Catholic Church, with Father Norbert Rappold as Celebrant.

Kathleen passed away April 22, 2018, in Mountain Home, Arkansas at the age of 73. She was born July 4, 1944, in Minneapolis, Minnesota, the daughter of Richard and Mary Louise York Perlich. She married Patrick Shorb on June 12, 2004, in Harrison, Minnesota. Kathleen lived in Mountain Home since moving from Linstrom, Minnesota, in 2014. She was a member of the St. Peter the Fisherman Catholic Church. She enjoyed fishing, photography, stamping, and art, especially drawing and painting.

Kathleen is survived by her husband, Patrick Lewis Shorb of Mountain Home, AR; son, David Groff of Lester Prairie, MN; two daughters, Julie (Sherri) Groff of New Mexico, and Lynn (Brian) Magnesson of Stacy, MN; two grandchildren, Logan and Landon Groff; brother, Richard (Susan) Perlich, Jr. of Shore View, MN; step-son, Ryan Shorb of Vadnais Heights, MN; and step-daughter, Leanne (Adrain) Shorb of Canberra, Australia.

She was preceded in death by her parents.

Burial will be at the Fort Snelling National Cemetery, Minneapolis, Minnesota.

Memorials may be made to Brain Support Network, PO Box 7264, Menlo Park, CA 94026, www.brainsupportnetwork.org.

Arrangements are by Kirby and Family Funeral and Cremation Services.